Unit Organizations and Veterans Groups
Links to websites of organizations who have partnered with Omni Media Services and Warexperience.org or are of particular interest to Colorado veterans. If you have a unit organization or site of historical benefit to Colorado veterans, please Contact Us.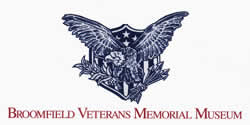 The Broomfield Veterans Memorial Museum is the only museum in Colorado dedicated to the veterans of America's wars, from the American Revolution up to today's conflicts. It offers permanent and rotating exhibits, provides educational opportunities for students to learn about veterans contributions to American history, and hosts an archive of recorded interviews, books, memorabilia, weapons, and multimedia exhibits.

The Center For The Study Of War Experience is an educational archive at Regis University in Denver, Colorado whose goal is to preserve and archive the experiences of war veterans and civilians impaced by war. It is headed by Dr. Dan Clayton and it's assistant director is Nathan Matlock, who oversees the Center's digital and physical archive project.

It presents the annual Stories From Wartime series, a class for Regis University students to hear veterans speak of their experiences firsthand. This class is also open to the public and has a fervent and loyal base of regular attendees. It also presents academic forums and assists authors and historians with source materials for historical research.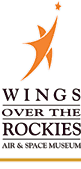 Wings Over The Rockies Air And Space Museum hosts Colorado's premier collection of historic military aircraft. Their warbird collection includes planes from the 1930s through the 1980s with a focus on jet warplanes. The museum also features civilian aircraft, experimental aircraft, helicopters, exhibits highlighting Colorado's contribution to the space program and displays of uniforms, equipment and artifacts from Colorado's aviation history.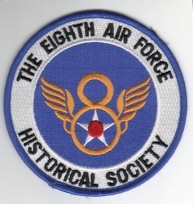 A national organization dedicated toward keeping the memory of the Eighth Air Force's contribution to victory in World War II alive. The Eighth Air Force Historical Society organizes meetings, reunions, and works to involve the decendents of veterans in preserving the legacy of the airmen who suffered tremendous losses over Europe.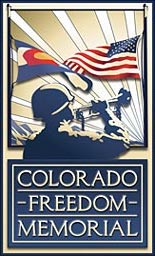 The Colorado Freedom Memorial will be the only memorial dedicated to Colorado's fallen veterans of all wars since achieving statehood. The memorial also seeks to collect accounts from families and friends of these fallen soldiers to create a detailed historical record of the men who sacrificed all for our freedom.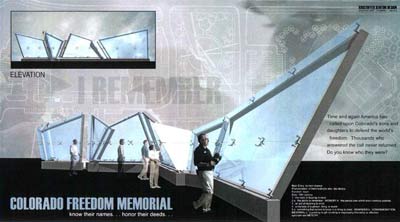 For more details about the memorial and to contribute to its completion, click here.

American Military Family.org provides support for the families of service members stationed overseas in the War On Terror. You can support their efforts by ordering a Support The Troops Colorado License Plate.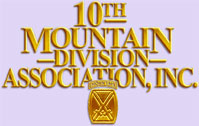 The famous Tenth Mountain Division trained at Camp Hale near Leadville, Colorado and was the only American unit trained specifically for mountain warfare. Members of this organization frequently participate in the Center's Stories From Wartime series.



The Greatest Generations Foundation - Helping veterans revisit the battlefields of Europe and the Pacific through organized tours.
Mile High Wing - Commemorative Air Force